Lynn Caudle Boynton, Esq.
Expertise in Commercial and Residential Real Estate Transactions
My commitment to you has never been greater.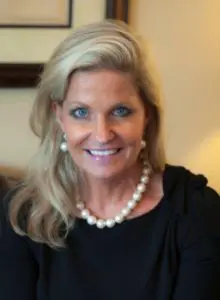 Passport Title is a real estate settlement company and title insurance agency committed to excellence in closing your commercial and residential real estate transactions, both purchase and refinance. We are proud to support Lynn Caudle Boynton, Esq.
Lynn has practiced law since 1982 and has an extensive background in residential and commercial real estate. She began her career by conducting title searches across the state of Maryland and preparing title insurance binders while in college. She has handled thousands of closings over 35 years and co-owned a title company. She is keenly familiar with every aspect of the title industry.
As the administrative requirements of the title business increased due to RESPA, TRID and other changes in the law, Lynn found herself spending more time on administration and management than on the practice of law. This situation also put pressure on title companies to run volume-driven businesses which impacted an attorney's ability to focus on the practice of law and analyze the legal ramifications of any given settlement.
After vetting the company for over two years, Lynn decided to try Passport Title's solution so she could get back to doing what she does best, practicing law. She has been processing her cases through Passport Title since 2014, and the partnership is seamless due to Passport Title's capable staff of professionals and state-of-the-art technology.
Passport Title also provides Lynn's clients and lenders the highest level of confidence that their interests are protected through compliance with ALTA's Best Practices. Passport Title couples Best Practices security standards with SSAE 16 SOC 2 compliant technology for even more rigorous data security controls. Title companies are often the target of hackers, and fraud is a tremendous problem in this business; it is a huge comfort to know all of our clients' documents and funds are protected with measures that exceed the industry standard.
Lynn truly feels that clients, lenders and real estate agents benefit from "the best of both" now that she is partnering with Passport Title, as they are each doing what they do best.
For more information about Lynn's law firm, visit www.clifforddebelius.com.